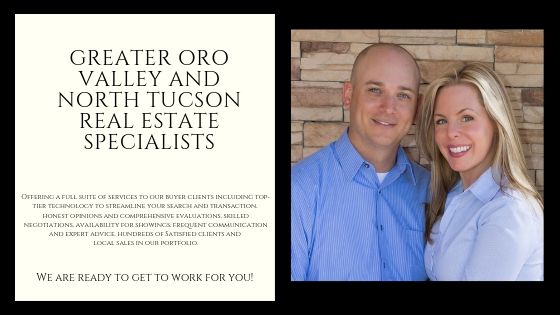 Comprehensive real estate
Hilary & Jay—Long Realty Company
---
8540 N Oracle Road, Bldg 2, Oro Valley, AZ 85737
520.344.ACES (2237)
Striving to continually raise the bar...
---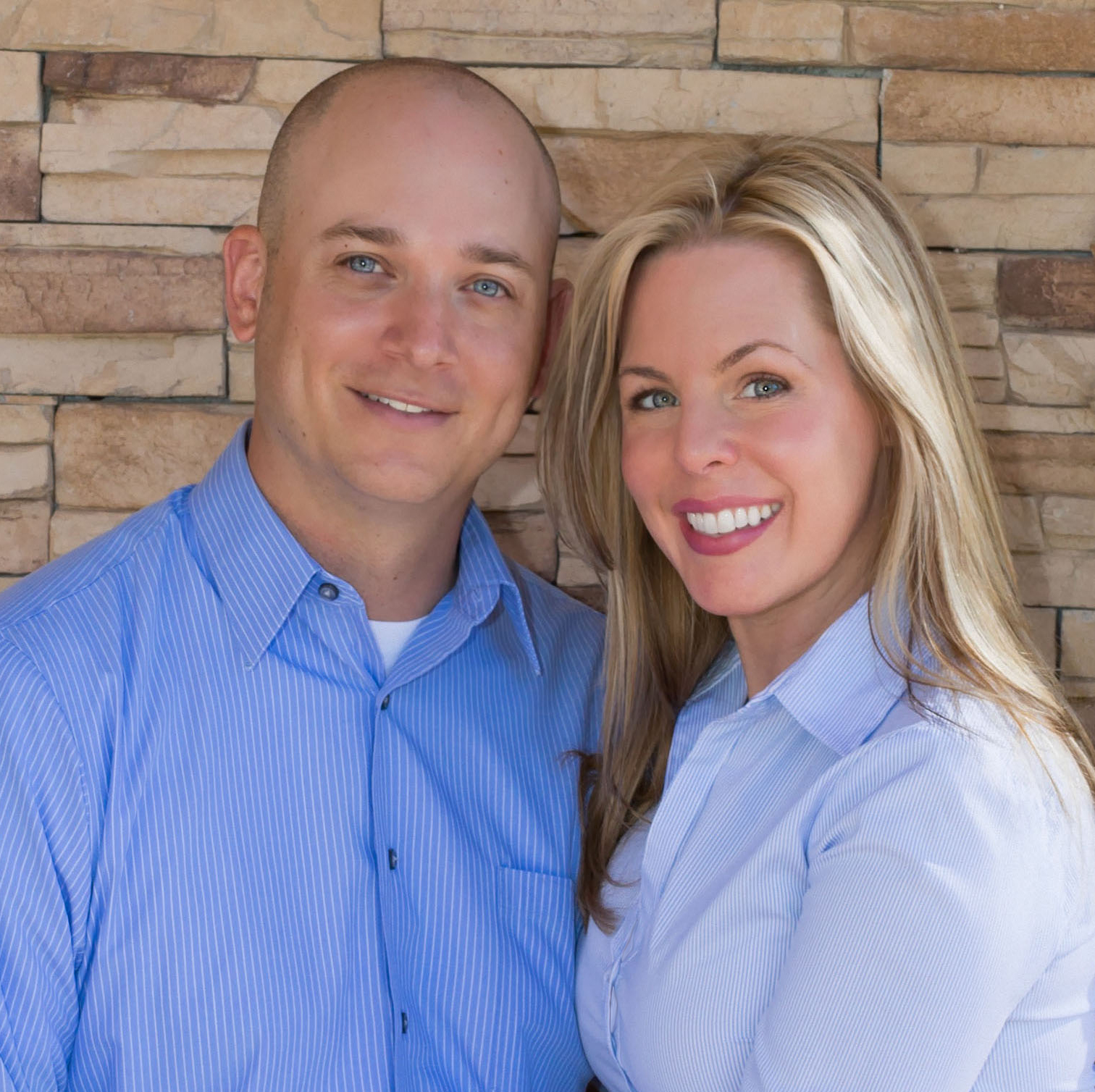 Hilary & Jay
Associate Broker and REALTORS® Long Realty Company— A Berkshire-Hathaway Affiliate
Hilary Backlund and Jason Lotoski are a husband and wife real estate team based in Oro Valley, Arizona, and also serving the surrounding areas of Tucson, Catalina and Marana. They relocated to Tucson in 2005 and are in love with the area and all it has to offer. Real estate is not a sideline for Hilary and Jay. They are full time REALTORS® and are passionate about providing the highest quality of service for their clients. Both Jay and Hilary love home remodeling, landscaping and interior and exterior design. They're creative and quick to see the potential of a home, and they willingly share their ideas with their clients. This talent has morphed over the years into incorporating complimentary staging for their clients, a valuable service for their clients that other Greater Oro Valley real estate agents do not offer. Hilary and Jay know that real estate transactions can be stressful, and they are committed to making your experience smooth and pleasant. Both out of the box thinkers, they are quick to provide solutions for their clients during difficult transactions. Thoughtful and sensitive to individual needs, you can be assured of their genuine and careful concern for their clients. As recipients of Long Realty's most prestigious award, the 1926 Circle of Excellence every year since joining the company in 2012, these top Oro Valley real estate agents continue to work tirelessly to raise the bar and exceed client expectations. Whether you're buying your first home or selling a home you've lived in for decades, Hilary and Jay are the right team to trust for your real estate needs. Attention buyers! Jay is also an Accredited Buyer Representative
For a more in-depth look at the process, please visit our Buyer Tools page.
Housing expectations for 2019-2020
NAR (National Organization of REALTORS®) publishes some great data every year in regards to housing expectations. For monthly statistics and outlooks relevant to the Greater Tucson area including Oro Valley, Marana, Catalina and SaddleBrooke, please visit https://thepropertyaces.com/housing-reports/
Housing outlook
---

---

2.3% this year and 3.3% in 2020
---

to 4.3% in 2019 pushing up in 2020 to 4.5%
---


Tight inventory conditions



Waning consumer confidence
*The Case for Optimism
Locally, home prices continue to rise, but this should slow somewhat in the next year as new home build projects continue to mount. However, our local market is based on a variety of factors, including new companies like Caterpillar and bio-tech drawing new employees to our area, how terrible the winter any given year is in other parts of the country, propelling people to finally make the move to a warmer climate. Rising home prices in California and other states are also driving new residents here. We are optimistic about the market in the next few years barring some unforeseen shakeup.
7 Things to consider before buying a home
Buying a home is a big decision to make, and can have an impact on a variety of areas of your life. Here's our top 7 of our best suggestions to consider before committing to a purchase.
Connector.

Before you buy, strengthen your credits score

Remember, higher credit scores will have lower down and monthly payments. This can represent tens of thousands of dollars in savings over the course of a mortgage. Be proactive and enroll in a service like CreditKarma to check your scores an assess how you can improve them.

Connector.

Determine how much home you can afford, first

Past conventional standards say buy housing that runs about two-and-one-half times your annual salary. However, there are a variety of factors that play into this so we recommend focusing more on if you are comfortable with the projected monthly payment and upkeep costs, as well as being realistic about your current situation and long-term goals. Prior to looking at homes, speak with a reputable loan originator who can pre-qualify you. In our experience, using a local lender has been the best route to take. They are familiar and in possession of the proper pre-qual forms required by the purchase contract (many out-of-state lenders are unfamiliar with these), they are familiar with the local market, the generally have reputations with agents they want to protect and are motivated to ensure a positive experince for the client (where some online lenders have call centers where you may speak with different people who are not as invested personally in the transaction), and lastly, there is something reassuring about being able to go knock (bang) on the door of a local lender if needed! We can recommend some great local lenders who we have full confidence in should you need a referral.

Connector.

Know where you want to be

Think about your lifestyle, and how it is now. Then also try and imagine how it might be in 5-10 years? Will the location or property you are interested in still be adequate in that timeframe? How close is it to the places you frequent, or to the people you want to spend time with?

Connector.

Don't buy if you can't stay put

If you can't commit to remaining in one place for at least a few years, then owning is probably not for you, at least not yet. You may not recoup all your costs if you sell within a short amount of time. (Obviously, if you are purchasing a place to renovate and resell this is not applicable to you as these costs would be factored in initially in the "flip" plan.)

Connector.

Carefully review your offers and counter offers

Make sure you understand all facets of the offer to purchase, and any counter offers you may receive from a seller. Speak with your buyers agent about any questions you have.

Connector.

Get a home inspection

Home inspections are money well spent by a buyer. If you have a buyer's agent who does not recommend one—RUN from that agent. A home inspector will provide you a detailed report of the property condition and outline repair recommendations. Get this ordered early so you have time to carefully review the condition of the home prior to removing contingencies. We always set up all the inspections at our clients direction and make all the necessary appointments and arrangements. Generally, a whole home inspection, roof inspection and pest inspection will be preformed. However, many buyers also hire pool, plumbing and HVAC inspectors, while some go even further and engage structural inspectors or radon tests. (Radon is virtually unheard of in the Tucson area, but people from out of state can still be concerned.) *Before the closing, the SELLER will need to have the septic tank (if not on sewer) pumped and certified. This is a MANDATORY condition to close title in the state of Arizona.

Connector.

Make sure you feel good about your agent

A great buyers agent can take much of the stress out of a home purchase. Our goal is to ensure you find the best property for you, get the best possible deal, and enjoy a worry-free experience (as much as possible!) for the entirety of your purchase transaction.
Rent VS Buy
Which fits your style? Here's a breakdown of some of the differences that effect whether it's the right time for you to buy a home. Take a look at some of the categories, and ask yourself which side you fall under.

Length
I will be in my home for less than 3-5 years.

Length
I will be in my home for more than 3-5 years.

Lifestyle
I want to stay mobile or flexible.

Lifestyle
I want to start building home equity.

Time
I don't have time for home maintenance.

Time
I have time for home maintenance.

Financial Situation
have debt and/or am repairing my credit situation.

Financial Situation
I have little/no debt, and good credit.

Money
I don't have enough money for a downpayment and closing fees.

Money
I do have enough money for a downpayment and closing fees.
8 Steps to buying a home
Purchasing a home can be quite easy. If this is your first time you will find that there are only a handful of key decisions to make in order to hold the keys to your own home.
01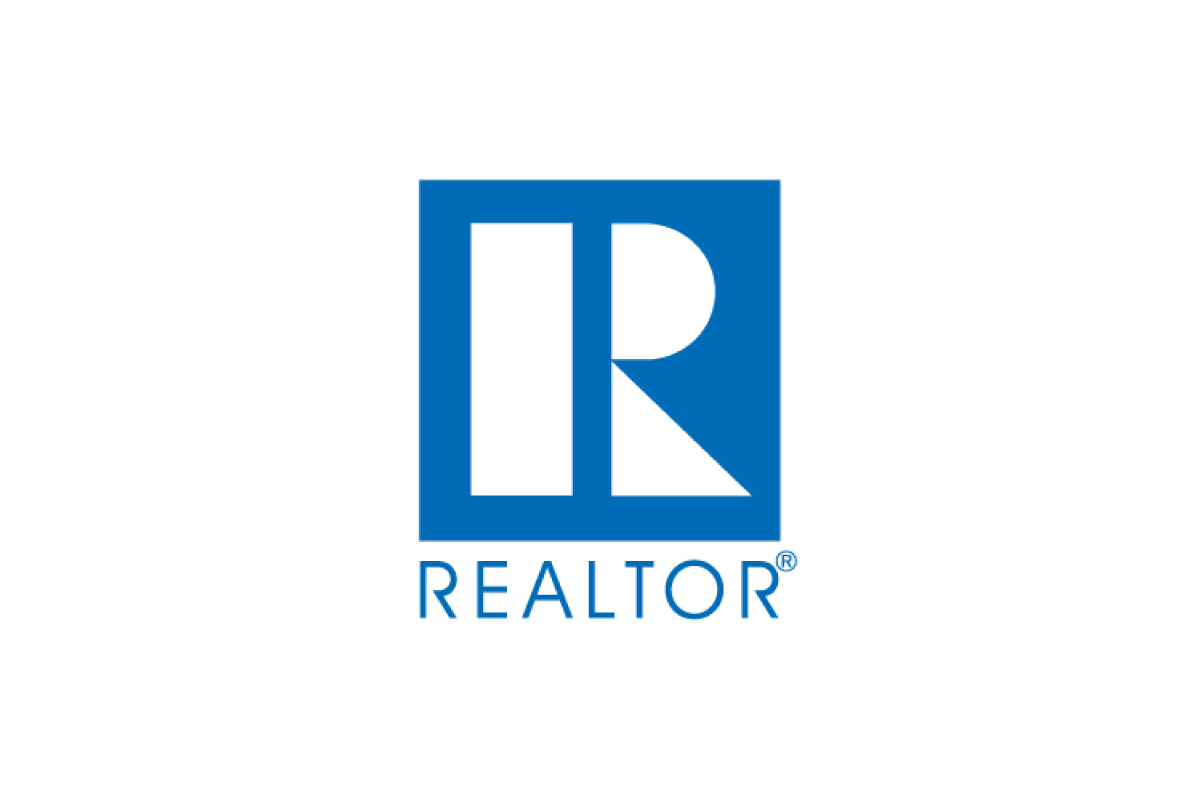 Select the right REALTOR®
---
02

Get pre-approved by a reputable and realistic mortgage lender.
---
03
---

Work with your lender to decide the right loan type.
04
---

Shop for the perfect property
05
---

Get an accepted offer on a property.
06
---

Open escrow, and complete all inspections, disclosures & terms
07
---

Work with your lender to complete the loan funding process.
08
---

Close escrow with the seller on your new home and ENJOY!
What you don't know about credit
You'll need a credit report to make sure your score and reporting are accurate. Work directly with a lender on your credit score. They can help provide recommendations, work with scoring agencies, and improve your score when you obtain your loan.
General Guidelines when it comes to a loan

Higher credit scores have lower borrowing costs.

Focus on your credit score long before your loan.

Credit score differences add up to thousands of dollars.

Pay close attention to your debt to income ratio.
How your credit score effects you
< 640
---
LOW CHANCE Few quality loan programs exist. Improve your score.
620
---
BUYER BEWARE Subprime Mortgages are available, but carry high fees.
720
---
RECOMMENDED Mimium score for a loan with minimal charges. Get good terms with low fees.
750 <
---
BEST POSITION Best loan programs and lowest borrowing costs on the market.
Points and Rate on a mortgage Borrowing money costs money. Loans require interest, which can be paid over time, or up front as additional points. Paying the interest ahead of time results in a lower overall monthly payment. This requires up front cash and is not a payment towards principal. Paying additional points is only recommended for purchases where ownership is long term.
You don't need a 20% down payment Traditional loans requiring 20% down are no longer your only options. Plenty of public and private lenders off er a variety of loan programs that can provide you a great loan with as little as 3% down. First-time homebuyers have additional state and federal programs available.
Why you need a buyers agent
Purchasing a home actually involves a lot of legal contractual knowledge, organization and negotiating skill. Don't jump into any deal without consulting an expert buyers agent who can get you the best possible results.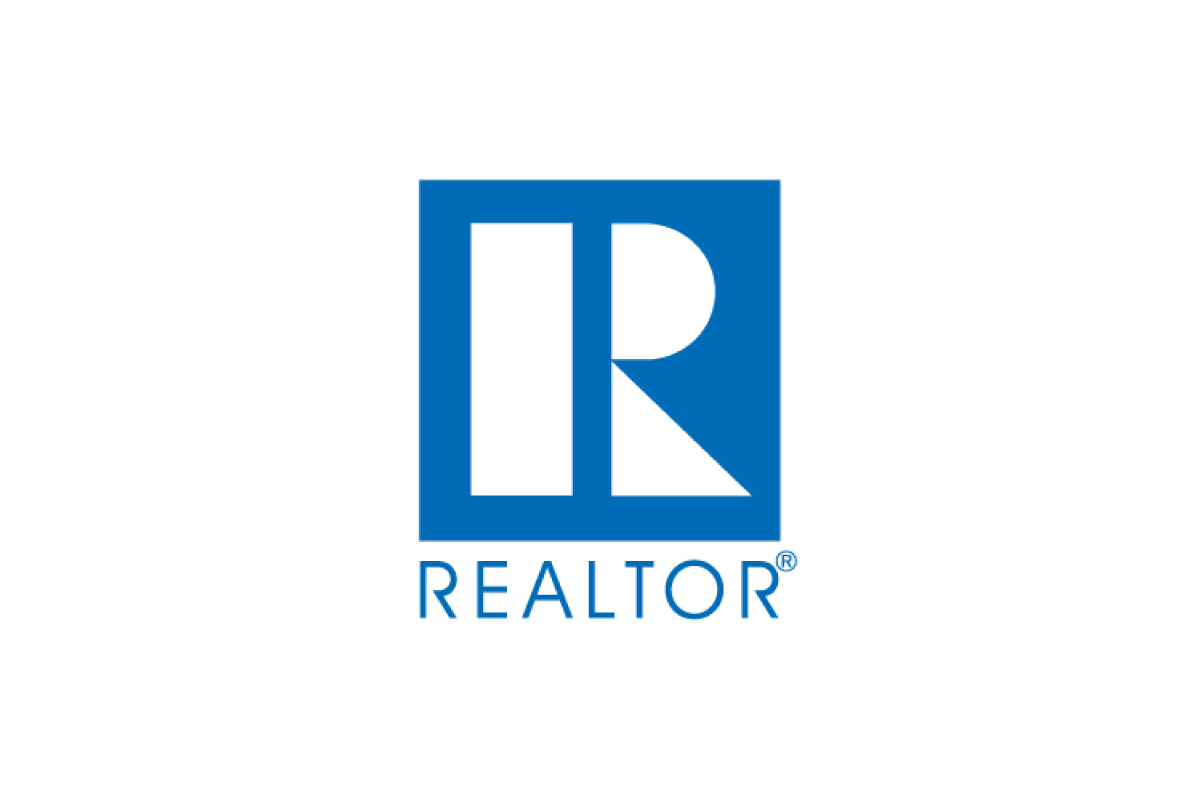 An experienced advocate
The right agent can help with your purchase as well as recommend other trusted professionals.

Legal Safety
A local Realtor® will help you navigate the requirements of a written offer, as well as the complexities of closing of escrow.

Maximize your investment
Home upgrades, repairs, and resale questions can be investigated anytime.

Market Conditions
Your agent understands factors that impact you, and can provide advice on when, and how to purchase.

Answer questions after closing
You can still continue to communicate with your agent long after the close of escrow.

Local Knowledge
An expert in your desired neighborhoods will provide important details you may not know.
What
not

to do when buying a home
It is incredibly easy to mismanage funds or your alter credit and doing so during the loan and escrow period can greatly impact your both your borrowing costs and can even keep you from funding the loan in some cases.

Don't apply for a new credit card or other credit.
Don't apply for any unsecured debt if at all possible during the loan and escrow period.

Don't furnish the home or purchase remodeling supplies before you own it!
Nothing is set in stone until close of escrow. Do not make plans that cannot be cancelled if the deal fails to close.

Don't buy a new car or other large purchase that you will be paying monthly for.
This affects your debt to income ratio and can submarine your loan! Changes to your credit score of even a few points can mean thousands in fees.

Avoid changing jobs!
Lenders are looking for job security. This could derail your loan. That new opportunity may need to wait.

Don't close any credit accounts.
Always leave open credit available to you. This is part of your overall score.

Don't get behind on payments!
Make sure you stay on top of your credit card and rent payments.

Don't move around money without a paper trail.
You will need to provide your lender documentation of your finances.

Don't spend all your savings.
Your lender will want to see that you have something set aside for a rainy day.
The home inspection
The general home inspection will cover a multitude of items, but you may want additional inspections as well. We always recommend a roof inspection (free) and you need to have a termite inspection with a clear report in order to close your loan. (Lenders tend to not want to loan on properties that are currently being eaten. ;-)) Furthermore, a pool & spa inspection, HVAC inspection (a more in-depth one than the home inspector might do, or as an additional inspection if something was noted on the general inspection), electrical inspection if it is a very old property or one that looks like it had some DIY electrical done on it, foundation or structural inspection (if there are observable issues or ones the general inspector discovers).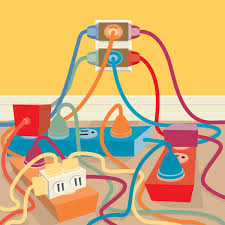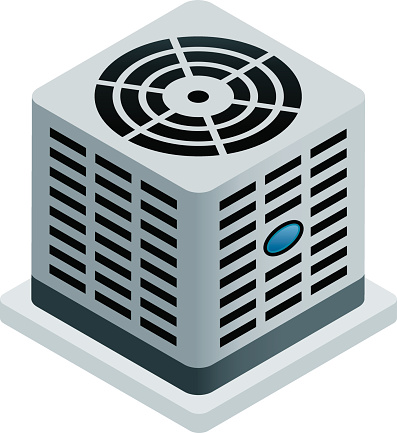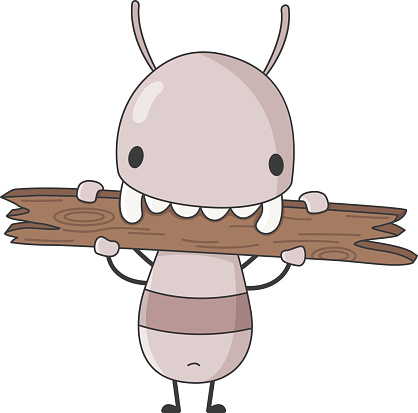 Foundation & General Structure

Don't expect the report to catch every minor defect. The inspector is looking for serious problems that require repair, or will lead to serious problems if a repair is not completed in a reasonable time-frame.
1. Pass or fail?
A home inspection is just a report of the repairs recommended for the property. It is not a pass or fail test. However, some lenders do require certain repairs be completed in order to fund the loan.
2. Handling the repairs found in a home inspection
A completed report can have an effect on the purchase price, your interest in the property, and which repairs need to be addressed prior to close of escrow. The seller may be willing to negotiate terms, and your lender may or may not require some repairs be completed in order to fund your loan.
3. Choosing the right inspector
Home inspections can vary by company, as well as by inspectors individually. Always use a trusted recommendation for a professional that will give you the information you need.
4. Be there!
The day of the inspection, be present with your buyers agent and the inspector. This will help you understand the items that appear on the report, and will give you an opportunity to see the home through the eyes of an objective third party expert. Generally, the best time to appear is when the inspector has just finished so he or she may run through the summary with you. This is a great time to ask questions. We ask our clients not to disturb the inspector during the inspection unless absolutely necessary. A distracted inspector may miss something.
Contract to close
Once your offer is accepted, the buyers agent will help coordinate with everyone needed to make sure purchase requirements and all quoted time frames are met.
Earnest money

This is a deposit that shows you are serious about the purchase. It is held in the escrow account, and is non-refundable after all contingencies are waived.
Document review
The inspection period will be specified in your accepted offer, but the standard time in the state of Arizona is 10 days. This is sometimes agreed to be extended or curtailed depending of a variety of external circumstances. During this time all property inspections, disclosures from the seller, and any other due diligence the buyer wishes to do must be completed.
Mortgage approval

Approval for your loan will require an appraisal. Your lender will send a neutral third party to prepare a determination of it's current market value.
Obtain homeowner's insurance

Homeowners insurance is often required to obtain your loan. You may already do business with an insurance broker, or you may elect to use one recommended to you.
Home warranty

A home warranty is recommended for at least the first year of ownership. If you have a large or older home, this can REALLY be of benefit. We renew our home warranty on our home every year—it is great for peace of mind and has also saved us considerably overall.
Title insurance

Title Insurance protects you the lender from the possibility that the title is not free and clear. It is a requirement for the loan.
Final walkthrough

Just before close of escrow, a final walk-through of the home will be conducted by you and the agent. This is a check to ensure the condition has not changed. If something is amiss—perhaps the fridge has been swapped out with something inferior, or there was damage to the house during the contract period, this is the time for your agent to call title to hold closing, and get in touch with the selling party to get it sorted out. We rarely have issues come up, but it does occur.
The settlement statement

You will want to double check the settlement statement carefully for the various items you'll need to pay for at closing. make sure you know what funds you need to bring to the closing table, and in what form.
Closing day

Signing day and closing day are two SEPARATE occasions. Signing day is several days BEFORE closing. You will need your drivers license or other acceptable ID, any funds that you are responsible for bringing (the lender will wire over the loan $ to the escrow prior to close), and any other documents that the title officer needs to complete the signing. This signing usually takes place at the title company, and takes about an hour to 90 minutes for a buyers package. Closing day occurs a few days later when the deed is recorded and the seller has received your funds. This is the day you receive your keys and may occupy! The title officer will alert you and your agent with recording has taken place.
An ongoing relationship with our clients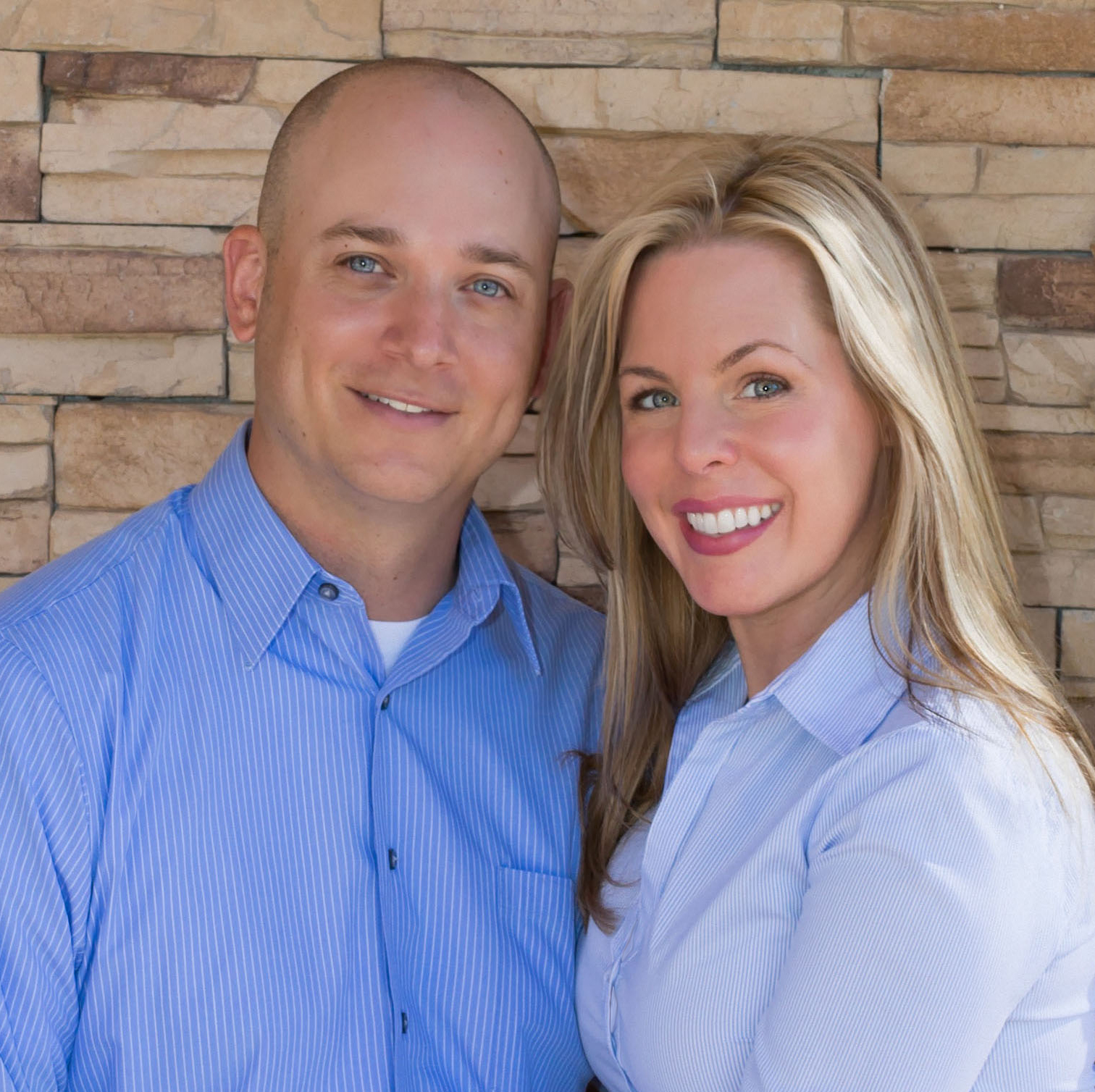 Despite closing escrow marking the end of the property sale process, it also marks the beginning of an ongoing relationship. If we can ever be of assistance to you—contractor recommendations, what remodeling to do, where you should take your out-of-town guests while they are in Tucson, whatever—just reach out!
Maintaining an ongoing client relationship is just part of an overall commitment to provide a level of service well above and beyond expectations. We are so appreciative when our past satisfied clients to let their friends, family, neighbors and co-workers know about us! It is a huge compliment. 🙂 Here is a link to some testimonials from past clients. We would love to make you one of them!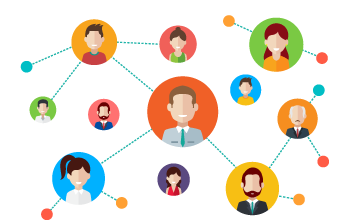 Drop us a note
We have helped hundreds of clients in NW Tucson, Oro Valley, Marana and SaddleBrooke find their dream homes! We can't wait to assist you! Please call, email or text us anytime. Thanks! Hilary & Jay