Search For Properties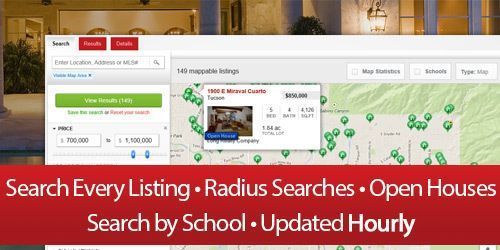 Download Our Free Seller Guide
Pre-Marketing
Once the home is showing it's best, it is time for the pre-marketing whirlwind to begin before the property is presented to the market. We can't stress enough the importance of having all our marketing "ducks" in a row before it hits the MLS. Depending on what automatic searches buyers are using for their property updates (the MLS searches often used by other companies updates twice daily, Long Realty clients have updates every 15 minutes if a new listing comes up for sale) buyers will receive the emails the first day the home is on the MLS.
Our photographer is fantastic and in demand, so booking him in advance is crucial to staying on schedule. In addition, we will write the ad copy for the listing, order the signs, install the lockboxes and do all else needed to bring the property to market seamlessly and with a "splash".
The Property Aces Team of Long Realty are thrilled to be your go-to real estate agents in Oro Valley, AZ. We also proudly serve the surrounding areas of Marana, Catalina and Tucson. Want to sell a home in Oro Valley? Interested in learning more about buying and selling real estate in Tucson and the surrounding areas? Want to know how much your Tucson, Marana, Catalina or Oro Valley home is worth? We are here for you- seven days a week!