Search For Properties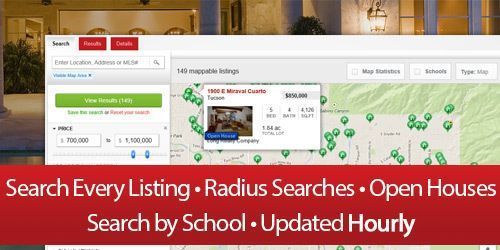 Download Our Free Buyer Guide
Searching For A Home
After determining your criteria for your new home, we will run a comprehensive search.
We have two search and update options available for our clients, and you can choose either depending on your personal preferences. After talking with you and learning what your needs are, we can help you select the best fit for you. Many other agents do not offer the technology or the choice to provide you with a system that best works for your particular needs and if you are interviewing other agents be sure to ask them what options are available to you and what systems they offer. We do spend a considerable amount of money on the technology we use, and are thrilled to be able to provide the absolute best systems to assist you in your home search.
One system will send you email updates every 15 minutes with new listing or listing changes, and the other updates twice daily. In our experience, clients have preferred the user experience of the system that updates twice daily (which allows the user to refine their search with highly targeted criteria). At all times, real time updates are available on our website (to which you will have your own personal login to keep track of all the properties you like or dislike). If you decide you like the user experience for searching and saving in the FlexMLS system, but prefer the 15 minute updates of the Long system, we can accommodate you through both.
More of the technology we offer is via the Long Realty Home App. This state of the art app is also updated every 15 minutes and available for use on Apple or Android devices. The features are phenomenal- here is a video demo so you can test drive before downloading. The email updates, app and our website all work in tandem to assure you have the edge on others buyers who are unable to access this technology.
In addition to the internet based searches, we are fortunate to be a part of Long Realty. Unlike many other local brokerages, Long Realty has an extensive yet core network of agents, who meet to share upcoming listings at weekly meetings and through in office relationships. How does this benefit you? Many Long listings are sold by other Long agents before they even hit the MLS. Your next home may very well be one of these "pocket" or soon to be listed properties.
The Property Aces Team of Long Realty are thrilled to be your go-to real estate agents in Oro Valley, AZ. We also proudly serve the surrounding areas of Marana, Catalina and Tucson. Want to buy a home in Oro Valley? Thinking of making a real estate purchase as an investment? Interested in learning more about buying and selling real estate in Tucson and the surrounding areas? We are here for you- seven days a week!