Search For Properties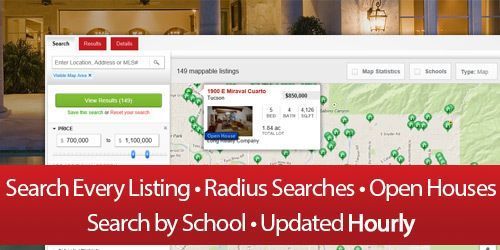 Download Our Free Seller Guide
Description
The description of the property must also help paint the picture of a buyer's dream home, and we make every effort to write our text clearly and in a way that will entice the buyer further. It is very important that we have all our details correct, and that is another place where the list of things you have done to the property are very helpful. Naturally, we proofread all copy- misspelling, poor grammar, and all caps reflect poorly and cheapen the marketing. Perfection is the goal!
Signage is another must. Although we do place yard signs, we have a different strategy regarding flyers posted on the sign. We would much prefer that the buyer go online to get the details of your home (including looking at those gorgeous full color photos!), or to call us so we can really sell them on your house. Too many times someone will pick up a flyer, not see the answer to the question they really want, and discard the flyer as well as the property. We don't want this to happen! When a buyer searches for your address and sees your property online, calls their agent, or calls us for more information, the chances are much greater of getting them inside the home and potentially making an offer.
The Property Aces Team of Long Realty are thrilled to be your go-to real estate agents in Oro Valley, AZ. We also proudly serve the surrounding areas of Marana, Catalina and Tucson. Want to sell a home in Oro Valley? Interested in learning more about buying and selling real estate in Tucson and the surrounding areas? Want to know how much your Tucson, Marana, Catalina or Oro Valley home is worth? We are here for you- seven days a week!