Search For Properties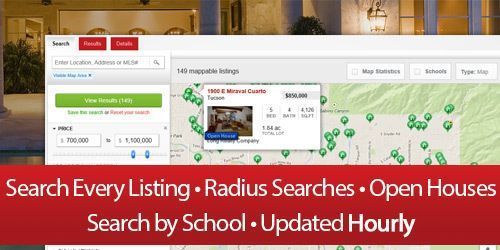 Download Our Free Seller Guide
Inspection Period
The standard inspection period is 10 calendar days, although this can be curtailed or extended based on buyer or seller needs. The inspection period time is detailed in the purchase offer, and can be considered one of the terms of the offer. The inspection period is a time for not only general home and termite inspections, but to inspect any other items of concern to the buyer. For example, a buyer may be concerned about polybutelene piping, and want to know if the home has it and how much it would be to replace. This is the time to get the estimates. Or perhaps they want to know if a certain internet provider will service your new home, if the sun is blinding in the kitchens when you plan to make dinner, or if the neighborhood is loud on Saturday nights. Again, these are all things that they may want to research during this period,and they are fully entitled to do so. In addition, buyers will be able to examine the Seller Property Disclosure Statement, also phonetically called the SPUDS (
Click HERE for a link to a sample of the Sellers Property Disclosure Statement form for the state of Arizona
) during this time, and ask questions to clarify answers given on the statement. This is the document referenced previously answering a variety of questions about your knowledge of the property.
After inspections are concluded, the Buyers Inspection and Notice of Seller Response (BINSR or phonetically abbreviated to BINSR by most agents) (link to PDF sample of binsr) will be filled out by the buyers and submitted to you. This document is where they will ask for any repairs or action they would like you to take. Timing is of the essence, as if the BINSR is not submitted to the you by the end of the inspection period, the buyer is by default agreeing to take the property as is. There is a 5 calendar day period in which the you may respond to the buyers requests, by agreeing or declining in whole or part. If you do do not respond, you are indicating that they will do none of the repairs and take no action. The buyer then has five days to decide if they are willing o accept the property in its current condition, or to reject the property and cancel the contract.
The inspection period can be a tedious time for both buyers and sellers, and many homes go back on the market after an inspection period where the buyer and seller cannot have a meeting of the minds.
The Property Aces Team of Long Realty are thrilled to be your go-to real estate agents in Oro Valley, AZ. We also proudly serve the surrounding areas of Marana, Catalina and Tucson. Want to sell a home in Oro Valley? Interested in learning more about buying and selling real estate in Tucson and the surrounding areas? Want to know how much your Tucson, Marana, Catalina or Oro Valley home is worth? We are here for you- seven days a week!